Keynote Speaker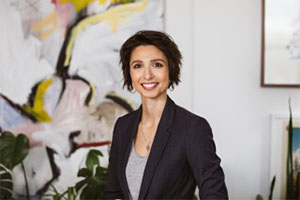 Diana Kander is a New York Times Bestselling Author of All In Startup, entrepreneur, innovation consultant, and keynote speaker for Fortune 1000 companies who asks some big questions. What causes big, household brands to lose relevance with their customers and go out of business? Can organizational decline be prevented? What kind of culture needs to exist in an organization to ensure innovative ideas and practices? And how has Snoop Dogg continued to innovate decade after decade to stay relevant to the next generation?
Diana has spent her career challenging assumptions and asking thought-provoking questions. A serial entrepreneur who entered the United States as a refugee at the age of 8, she has launched and sold millions of dollars worth of products and services.
After detailing her biggest lessons learned in her first book, All In Startup, Diana started receiving requests from organizations to help their employees think more like entrepreneurs.
While working with her clients, Diana's personal curiosity about process and culture within large companies inspired her to develop the approach outlined in her second book. The Curiosity Muscle demonstrates how a loss of curiosity hurts companies and how it can be repaired using Diana's prescription for reconnecting with customers.
Diana has truly cracked the code on how Curiosity can serve as the catalyst for exponential growth and she thrives on helping organizations understand that they can always get better results if they learn how to ask better questions.
Diana lives in Kansas City, Missouri with her high school sweetheart and husband, Jason, and their awesome son, True.
* Fun fact about Diana: As research for her latest book, The Curiosity Muscle, Diana tore her oblique muscle, but did master an 11.5-minute plank!
Morning Speaker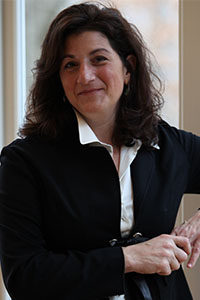 For more than 30 years, Teresa Spangler has been a driving force behind innovation and growth. Today, she wears multiple hats as a social entrepreneur, innovation expert, growth strategist, author and speaker (not to mention mother, wife, band-leader and so much more). Teresa is especially passionate about helping CEOs understand and value the role human capital plays in innovation, and the impact that innovation has on humanity in our ever-increasing artificial/cyber world. She shares her insights on these and other topics as a member of the Forbes Technology Council.
Throughout her career, Teresa has worked for global brands like Tom Peters Company and Red Hat Software, where she held senior executive positions and was responsible for leading revenue growth pre and post IPO. In addition, she has founded and led many entrepreneurial organizations through growth milestones, including venture capital funding, IPOs, innovation consultancy, and technical services company. Teresa also founded a philanthropic performing arts organization, which created showcase opportunities for more than 200 original artists and musicians over seven years that captured the attention of New York dance communities and globally known musicians. She is also the author of the book series, Game of Life, and former columnist to several publications, including Women's Edge Magazine and American Express Open Forum.
Teresa holds a Bachelor of Science from Appalachian State University and Executive Leadership & Management certifications from Duke University and Harvard University. She has held many advisory board roles for startups and organizations, such as Business Innovation and Growth Council, The Council for Entrepreneurial Development and The NC World Trade Association.
*Fun fact about Teresa: Teresa's passion for the arts and music can be witnessed first-hand when she performs as a singer/songwriter and guitarist as the lead singer of The Headless Chickens!
Luncheon Speaker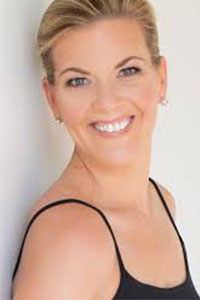 Cheryl Cutlip is the founding director of The Project Dance Foundation, whose mission is to bring hope and healing to the world through the universal language of dance. The organization got its start in New York City in 2002 and has presented three-day dance events in over 25 cities around the globe, including Canada, USA, Australia, China, The Philippines, Israel, UK, Costa Rica, Peru, Malaysia, Singapore and Taiwan.
A native of North Carolina, Cheryl's dance career began in Nashville, Tennessee at Opryland USA. After working on a cruise ship, living in Japan while dancing at Tokyo's Disneyland, and performing in the European tour of 42nc Street, Cheryl moved to New York where she became a Radio City Rockette. Cheryl enjoyed performing with the Rockettes for 15 years where her duties included dance captain; assistant choreographer; and spokesperson for nationally televised appearances, including one-on-one interviews with Katie Couric, Diane Sawyer, and Larry King. She was the co-choreographer for Kick into Fitness and choreographer for Christmas Across America promotional tours, the Yankee Penant Parade and NBC's Rockefeller Christmas Tree Lighting special.
Other career credits include the Broadway National Tour of Crazy for You and the Broadway benefit to the stars version of Mack and Mable starring Jerry Herman and Donna McKechnie. Cheryl also danced in the jazz company, Walkerdance under the direction of Chet Walker where she performed in a benefit concert for lyricist and composer, Stephen Schwartz. Cheryl currently directs a precision dance company called The Carolina Snowbelles and operates The Space @ Project Dance, the foundation's dance training and education headquarters in Boone, NC.
Cheryl is celebrating her 23rd year of marriage and has two children ages 13 and 10.