Keynote Speaker
Donald Thompson
Donald is the CEO for Creative Allies, an integrated marketing firm that focuses on helping consumer brands execute marketing campaigns, engage customers, and acquire millennials. Donald was appointed to the NC Board of Science, Technology and Innovation, was named among the Top 25 Technical Professionals in Research Triangle Park, NC by Business Leader Magazine, and is franchise owner for the Navi Mumbai Sabers of the Elite Football League of India and the High Country Grizzlies of the American Indoor Football League.
Focus Session Speakers
Kristie Nystedt – Founder, Raleigh Brewing Company
Kristie, an avid craft beer fan and home brewer, worked in manufacturing and software before starting Raleigh Brewing Company. As the first female owner of a North Carolina craft brewery, Kristie combines her passion for beer and her support for the industry with her love of the community. Kristie founded and manages three synergistic companies including Raleigh Brewing Company, Atlantic Brew Supply, and ABS Commercial.
Betsy Houser Idilbi – Founder, Tech Talent South
After selling her first product design company to Eventys. Betsy attended a coding camp in Chicago to chart her new career. She realized she could do coding camp better and TTS was born. Betsy has been listed as one of the 25 people to know in the startup scene in Charlotte, named one of the 7 people to watch in Charlotte in 2016, and honored by the Charlotte Business Journal as a 2016 Woman of the Year.
Mariah Bridges – Consultant, Marketing & Brand Development
After an accident that changed the trajectory of her life, Mariah embraces every day like a gift and offers marketing and branding consulting to help clients connect and add value to the world around them. Mariah's expertise is using intentional and engaging marketing and driving customer engagement, service, positivity and revenue.
Luncheon Speaker
Tim Ferris
Tim Ferris is founder of Defiant Marine, Inc., offering marine salvage services globally whose mission is to respond to the US and international maritime markets with solutions to any and all situations with courage, integrity and honor. When not pulling cargo ships off reefs or spending 30 straight days at 1200 feet below sea level, Tim is distilling Defiant Marine whiskey, taking the best of Scottish tradition and combining it with American ingenuity.
Breakout Session Speakers
Get Started Online – Cole Maita, Eric Schlicher, Mitch Purgason
Who says you need to have money to make money? Even with limited resources, students can get their businesses started online today. Hear how these students got their businesses started while in school and learn how Amazon has resources on campus to help.
Building your Business Online – Jessica Stansberry, JessicaStansberry.com
In 2010, Jessica left her full time job to help online business owners with tools that lead to less struggle and more money. Through blogs, Youtube videos, and web design tools, Jessica helps entrepreneurs "hack the tech" involved with online business.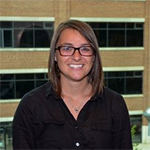 Crowdfunding to Kickstart Your Business – Stephanie Andrews, Enventys
Crowdfunding is a popular, alternative way to finance a new business and $34B was raised that way worldwide in 2015. Enventys works with clients to execute highly effective campaigns and mountaineer Stephanie Andrews will share some of their secrets.
Women in Entrepreneurship – Dana Dorroh, DocuSource
Dana Dorroh is an award-winning entrepreneur, investor, and small business advocate, with a 25-year history of building, acquiring, and selling businesses. As the recipient of the Triangle Business Journal's Top 25 Women in Business Award, Dana shares her journey and lessons learned along the way.
Social Media Marketing – Justin Bellame, JB Media Group
JB Media Group, founded by Justin in 2011, is a digital marketing agency providing strategy, SEO, social media, content writing, advertising, and PR services. JB Media Group helps social enterprises, mission-driven companies, and nonprofits build a better world.
Loan Options for Startups – Erika McGilley, Natural Capital Investment Fund
The Natural Capital Investment Fund finances and advises small to mid-sized enterprises, primarily in rural and underserved communities. Erika helps innovative entrepreneurs build locally-owned enterprises that create lasting jobs and community wealth, while using natural resources responsibly.
Basics of Accounting for Entrepreneurs – Mark Bailey, Mark Bailey CPA
With a Masters in Accounting from USC, Mark worked for Deloitte & Touche before starting his own accounting firm in 1996. Mark works with clients to provide practical solutions to complex problems and will explain the basic accounting principles that every entrepreneur should know.
The Legal Aspect of Entrepreneurship - Tyler Moffatt, Attorney at Law
Tyler offers advice to students at Appalachian in starting a business and protecting their interests to get them off on the right track. Tyler will discuss legal considerations for a start up business, including formation of LLCs, contracts, patents, trademarks, partnerships, operating agreements and much more.
Leveraging Digital Technologies in Website Design – Boomer Sassman, Big Boom Design
Boomer is an Appalachian grad, website designer and digital technology guru. With so many new tools and techniques to maximize the impact of your website content, Boomer will share his expertise to help take some of the mystery out of website development and optimization.
Turning Passion into Profits – Tim Herdklotz, BooneShine
After 20 years in software development, technical sales, and corporate development, Tim decided to step out of the corporate world and pursue his passion to brew great beer. Now Tim is building a business doing what he loves, and will share his decision to set out on a new life journey.