The 14th annual Carole Moore McLeod Entrepreneur Summit will be held on Friday, November 10, 2017. Business owners from across the region will present and discuss entrepreneurial issues in a full day of speakers and workshops focused on entrepreneurial inspiration. This is an opportunity for students and community members to meet, network and learn from successful entrepreneurs. The day will end with the student Big Idea Pitch competition. It is sure to be a day to remember and one you don't want to miss. REGISTER TODAY!
Event Agenda
8:15 a.m. Breakfast+Check-in
9:00 a.m. Welcome
9:30 a.m. Breakout Sessions
10:30 a.m. Focus Sessions
11:30 a.m. Keynote Address
12:30 p.m. VIP Luncheon
2:00 p.m. Breakout Sessions
3:00 p.m. Networking Time
3:30 p.m. Big Idea Pitch
Focus Sessions
Three fabulous focus sessions presented by three fantastic women entrepreneurs.
Choose from:
Betsy Hauser Idilbi: When to Stop Bootstrapping and Find an Investor
Mariah Bridges: The Heart & Soul of Entrepreneurship
Kristie Nystedt: Create your own Golden Parachute with Entrepreneurship
Luncheon
This year's VIP luncheon is something you don't want to miss.
Guest speaker Tim Ferris, owner of Defiant Marine
Breakout Sessions
Attend two breakout sessions this year, one in the morning and one after lunch!
Choose from:
Women in Entrepreneurship
Legal Aspect of Entrepreneurship
Funding Options for Startups
Accounting Basics for Entrepreneurs
Driving Digital Traffic with Social Media
Leveraging Digital Technologies in Website Design
Using Crowdfunding to Raise Capital
Get Started on a Student's Budget
Turning Passion into Profits
Building Your Business Online
Learn More about the Speakers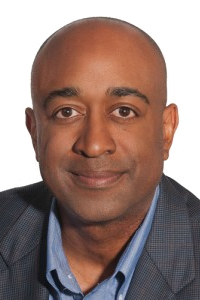 The 14th annual Carole More Mclead Entrepreneur Summit has a fantastic lineup of speakers. This year's keynote address, Entrepreneurial DNA: The Makeup of Successful Business Leaders, is being delivered by Donald Thompson.
Donald is CEO of Creative Allies, an integrated marketing firm that focuses on helping consumer brands execute marketing campaigns, engage customers and acquire millennials. Donald was appointed to the NC Board of Science, Technology and Innovation, was named among the Top 25 Technical Professionals in Research Triangle Park, North Carolina, by Business Leader Magazine, and is franchise owner for the Navi Mumbai Sabers of the Elite Football League of India and the High Country Grizzlies of the American Indoor Football League.