Entrepreneurship EXPO Experts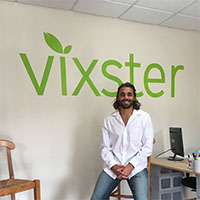 Zak Ammar, Vixter Founder and CEO – Zak founded Vixster in graduate school at Appalachian State University in 2016. Currently operating in over 15 counties across the high country, Vixster employs over 20 folks across the region and provides a service otherwise not available to thousands of customers.
As Founder & CEO, Zak executes all of Vixster's core business functions. Zak received his MBA – Supply Chain Management at Appalachian State University and is a green belt certified in Supply Chain Management. He was the commencement speaker for Walker College of Business Class of 2016. His skillset includes leadership, financial analysis, logistics, sales, and project management. Zak's passion and vision is to revolutionize the waste & recycling industry and to reduce the overall amount of recyclable material in our landfills.
Zak serves as a mentor in the Western Youth Network and serves as an Entrepreneurship teacher at the Blowing Rock Middle school for 8th-grade students. He is a member of the Boone Chamber and serves on the Executive Committee for the Blowing Rock Chamber of Commerce. Zak is the President of the Blowing Rock Young Professionals and will be the Chairman of the Blowing Rock Chamber in 2020. Apart from Vixster and community service, he enjoys spending time with family, playing music, cooking, and raising chickens.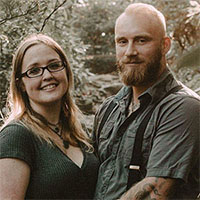 Heather Bryant and Kris Gupton, High Country Herbs Owners – High Country Herbs started out as a small herb farm in 2017, with a primary focus on basil, by Appalachian State alumna Heather Bryant and current student and army veteran Kristopher Gupton. In that same year, the Noth Carolina Hemp pilot program came about, and High Country Herbs has since pursued hemp as its crop ever since.
High Country Herbs has expanded tremendously thanks to ongoing support from agricultural extension agents, North Carolina State University, and Appalachian State University, including the Walker College of Business and the Center for Entrepreneurship. The business currently has five greenhouses and roughly 10 acres of farmable land. The market continues to grow, and High Country Herbs sales have expanded across the state and into Virginia.
It is the goal of High Country Herbs to advocate the versatility of hemp as a crop in an effort to save small family farms here in North Carolina.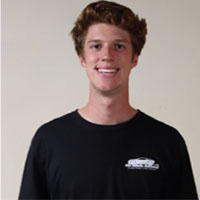 Lawson Campe, Pro Details Delivered Co-Owner – Lawson is an Appalachian State University sophomore marketing major. Lawson founded Pro Details Delivered in 2017 with friend and co-owner, Will Macurda, after realizing there were not many mobile auto detailers in their college town of Charlotte, North Carolina.
Keeping the business student-owned and student-operated is something that both Lawson and Will strive for. Delivering the best quality detailing service wherever they go is the first priority.
Lawson and Will rebranded Pro Details Delivered in March of 2019 and proceeded to outline and define the long term goals for the business Pro Details Delivered now has two locations, Boone and Charlotte, North Carolina. With a clear vision of where they are headed, Pro Details Delivered continues to grow, having one sub-contractor in Charlotte and a goal of 10 by this time next year.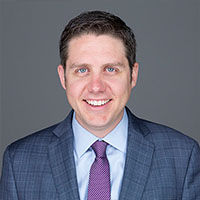 Bryan Dennstedt, SBTDC Technology Commercialization Counselor – Bryan joined the SBTDC team as a Technology Commercialization Counselor based at Appalachian State University's facility in Hickory in September 2019. Bryan has been a Chief Technology Officer at various software and medical companies for the past 10 years. Prior to that was a software architect and developer with IBM and Xerox. He has assisted startups and accelerating businesses in project management, software architecture, and design and quality assurance systems. As a diverse technology entrepreneur, he has a wide technical skillset, but his real passion is in helping companies turn new ideas into viable businesses that can scale.
Bryan has over 20 years of direct experience in software, hardware, and networking technologies, and he has helped various other companies raise money, and scale up their technology departments.
Bryan is serving 36 counties in Western NC.
Chris Grasinger, Mountain BizWorks High Country Regional Manager – Chris manages lending and learning services for Mountain Bizworks, covering the High Country region of Western North Carolina. He also serves on the board of High Country Local First. Chris is a partner in Center 45 Climbing and Fitness, and he manages the High Country Impact Fund, a Boone-based angel investment group.
Chris grew up in Blowing Rock, North Carolina. He received his Masters of Business Administration from Appalachian State University in the Fall of 2013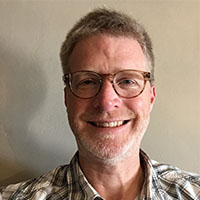 Tim Herdklotz, Booneshine Brewing Company Co-Founder and President – Tim helped create and launch Booneshine Brewing in Boone, North Carolina, a microbrewery, tasting room, and restaurant. Prior to Booneshine, Tim spent 20 years working in the electronic payments industry.
Tim's corporate experience includes software development, product management, technical sales, business development, and business unit management.
Tim holds a Bachelor of Computer and Information Science from Appalachian State University.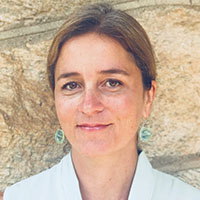 Crystal Kelly, The Children's Council of Watauga County Director of Strategic Initiatives – Crystal has worked at every level of the nonprofit sector as a staff member, board member, administrator, volunteer, and consultant. Over the past seven years, she has served as the Executive Director of the Children's Council, a nonprofit organization that focuses on the birth to five population where she has gained extensive experience in program development and evaluation, group facilitation, organizational capacity building, strategic planning, grant writing, fund development, and nonprofit management. Under Crystal's leadership, the Children's Council has grown in scope to serve as the resource hub for children and families in Watauga County that manages an annual budget of $1.3 million.
Crystal is a graduate faculty member in the social work department at Appalachian State University and teaches advanced community practice and macro-focused classes. Crystal has a unique knowledge and skillset in organizational development grounded in appreciative leadership and inquiry. She was recently selected as a Pritzker Fellow for the National Collaborative for Infants and Toddlers with a specific focus of intensive system building and strengthening local investments for the prenatal to three population in Watauga County. Crystal is a strong believer in braiding together passion and purpose and using the nonprofit sector as a platform for social change.
Crystal lives in Boone, North Carolina. She received a Masters of Social Work from Appalachian State University and a post-graduate certificate in Maternal and Child Health Leadership from the University of North Carolina Gillings School of Public Health.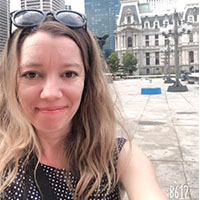 April Lambert, Director of Finance and Operations for Homeward Bound of Western North Carolina – April has 15 years of professional accounting experience in the nonprofit and corporate sectors. April has consulted for more than 50 clients in the social services, arts, agriculture, veterinary medicine, and many other fields. She is the co-founder of several businesses, including a communications and conferencing company and a letterpress print shop, and she has guided numerous entrepreneurs to launch and grow their own successful ventures.
April believes that a healthy accounting function is essential for building awareness and a shared responsibility for mission accomplishment across staff, divisions, and departments. She is passionate about helping organizations strengthen their capacity for planning, management, and accountability with clear and compelling financial stories.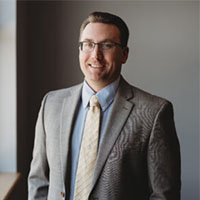 Tyler R. Moffatt, Moffatt & Moffatt, PLLC Attorney and Member – In 2010, after graduating from Elon University School of Law, Moffatt and his wife, Amanda C. Moffatt, formed Moffatt & Moffatt, PLLC, a small law firm located in Boone, North Carolina.
Over the past eight years, the Moffatts have worked diligently to grow their firm and hone their skills. They focus their practice on working with small and medium-sized businesses in many industries. The work with these businesses includes formation, organization and restructuring, transactional, labor/employment, litigation and intellectual property.
Moffatt devotes substantial time to providing pro-bono services to small businesses both through his firm as well as through multiple small business assistance programs such as small business accelerator and incubator programs. He is licensed to practice law in the state courts of North Carolina and Tennessee, U.S. District Federal Court, U.S. Circuit Court of Appeal and U.S. Tax Court. In addition to practicing, Moffatt also teaches Business Law as an adjunct professor at Appalachian State University.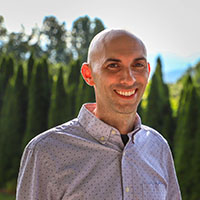 Jesse Pipes, Lecturer in the Department of Management in the Walker College of Business at Appalachian State University – Jesse is a serial optimist, teacher, and confident creative. He has a penchant for global exploration and creative problem-solving. Jesse is a dynamic, results-oriented, individual capable of creating innovative development strategies, with experience in business development, sales, marketing, curriculum development, and hospitality/tourism. He has fifteen years of experience within an international non-profit framework.

Jesse's specialties? A strong interest in exploring design and development and its interactions with environmental policy, housing, community and economic impact; A passion for motivating others to explore, learn, and take action.
Jesse holds a Bachelor of Arts with a Psychology concentration from the University of Chapel Hill and a Masters in Business Administration with concentrations in Data Analytics, Sustainable Business, and International Business from Appalachian State University.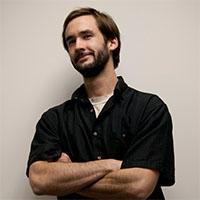 Boomer Sassman, Big Boom Design Owner and CEO – With a degree from Appalachian State University in Industrial Design and a lifelong passion for web development, Boomer has been running Big Boom Design Inc, an Asheville, North Carolina, based Design agency since 2007. Currently, Sassmann manages a team of ten employees and supports over 350 companies across the United States. His passion for web development, coupled with a drive to "bridge the digital divide," has resulted in a unique educational approach to empowering local business owners about the internet. He is a serial entrepreneur, designer, builder and all-around maker.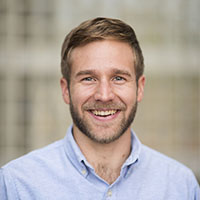 Brennen Smith, Lazarus Design Teams Co-Founder – Brennen is a co-founder and lead designer at Lazarus Design Team, a digital marketing agency in Charlotte, North Carolina. He graduated from Appalachian State in 2013 and co-founded Lazarus in 2015. In between that time, Brennen lived in China and taught English.
Brennen has spent countless hours building skills in web design, conversion optimization, content creation, social media marketing, advertising, and copywriting. Along with his co-founder, he has built a full service, full-stack marketing dream team for B2B companies that are hungry to grow. Leveraging both tried-and-true as well as cutting edge B2B Demand Generation strategies and tactics, Brennen has produced revenue growth for small to mid-sized companies.
Brennen believes that the single most important skill he has developed is writing. Being able to write interesting and concise copy has had the greatest impact on his marketing efforts. "Words sell things." His day-to-day at Lazarus involves designing websites, client relationship management, meeting with prospects, developing funnels, writing ads, creating content for social media, and overseeing implementation of large scale campaigns.
Lazarus Design Team has worked with companies like Mint Museum, Wine to Water, Blue Ridge Conservancy, Lucky Penny, Kappler Design, Swim Club Management Group, and Huntersville Family Fitness and Aquatics Center.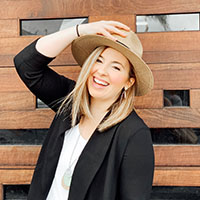 Jessica Stansberry, Digital Marketing Strategist – Jessica empowers passionate entrepreneurs to get out of their own way, with personal and business development tools, so they can up-level and do what they were put on this earth to do. She throws down knowledge-bombs with weekly free blog content, a YouTube channel, and her chart-topping podcast, Grit. You can find out more at www.jessicastansberry.com.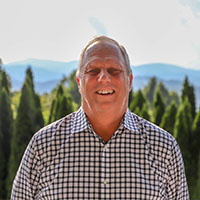 Robert Stec, Walker College of Business Director of Experiential Learning at Appalachian State University